Help
Choice of goods. You can choose goods in our internet shop by category search or by geographical search. You can use also extented search. When you find the necessary goods, you can add them to the shopping basket with button "Add to basket". After that on the left side you will see menu "Go to basket". When you finish shopping, you can use this menu to see all the chosen goods and make corrections. There you can delete goods from the shopping basket, change quantities, indicate place for delivery and type of payment.
Delivery costs depend on delivery address (country) , amount of goods (total weight), type of delivery (standard or express). Total delivery costs you can see in the shopping basket after choosing country for delivery.
Payment. You can pay by bank transfer or credit card.
Credit card – immediate online payment. We accept the following payment cards:
Bank transfer – you will receive proforma invoice on your e-mail.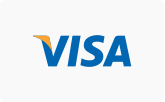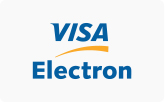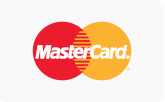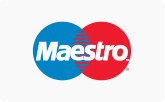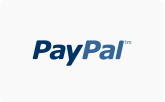 PayPal. With the online payment system PayPal shopping on the internet has been made possible and easy for everyone. To use PayPal, you need a PayPal account. If You wish to create Your PayPal account, You can do it here.
After receiving payment at Jana Seta Map Shop Ltd. account, goods will be delivered to your address according to your chosen type of delivery.. Please indicate purchase ID at making the payment:
Type of delivery. You can choose from the following types of delivery:
With "STANDARD delivery" products will be delivered:
Within 24h (during working days) in Riga
Within 3-4 working days in Latvia (outside Riga)
Within 3-4 working days to Lithuania and Estonia
Within 1-2 weeks to any other European country
Within 2-3 weeks to any other country of the world
With EXPRESS delivery products will be delivered:
Within 24 h (during working days) in Latvia
Within 1-2 working days to Lithuania and Estonia
Within 2-4 working days to any other country of the world
With "DELIVERY IN THE SHOP"
products will be delivered: to JANA SETA MAP SHOP 85A Elizabetes Street, Riga free of charge
please wait for our confirmation message or call from our shop assistant.
With OMNIVA products will be delivered to parcel machines in the Baltics:
Within 24 h (during working days) in Latvia

Within 1-2 working days to Lithuania and Estonia.

Delivery deadlines are applicable to orders that are paid by a bank card. If the order is pre- paid by bank transfer the products will be sent only after the money has been received at Jana Seta Shop Ltd. bank account.
User registration.
Registration is not compulsory, but if you register, you get some advantages. As a registrated user, you will see all your purchase history, you will get the opportunity to continue incomplete purchase later. You will not have to fill in your personal details and type of delivery every time you enter the page
To register, push the button "New user" on the left side and input the necessary data. After that you will receive an e-mail to activate your registration.
If you are already registerd, but wish to change your profile, please use menu "Own profile" or "Change password". You can find your purchase history under menu "Purchase archiv".
If you have forgotten your password, please enter your User name on menu "Forget password" and you will receive a new password on your e-mail.

Privacy Policy
This Privacy Policy sets forth the principles how "JANA SETA MAP SHOP" Ltd. uses and protects any information you have provided, using the on-line store. Our on-line store undertakes to protect your privacy. Requesting any information to identify you on the website, we confirm that it will be used, processed and retained in line with this Policy. The on-line store may change this Privacy Policy from time to time, updating information.
"JANA SETA MAP SHOP" Ltd. processes personal data of the buyers, following the requirements of the Natural Person Data Protection Law and other regulatory enactments of the Republic of Latvia, which regulate processing and protection of personal data.
The source of personal data is an order or a purchase made in the on-line store of "JANA SETA MAP SHOP" Ltd.. Making a purchase, you fill out an order form, specifying your name, surname, telephone number, e-mail address and mail address, if you would like your purchase to be delivered to you. It is the minimum contact information we need to inform you of the process of the fulfilment of your order and other order-related aspects. You can indicate any other person to receive your purchase, if this person agreed thereto. Informing us of a third person, who will receive goods, you confirm that this person agrees to re-sending, use and processing of his/her personal data.
All personal information you have provided to us is required only to fulfill a specific order, and it is retained so long as needed to ensure warranty maintenance for the goods you have bought.